Why Would I Install a Vinyl Privacy Fence?
You might install a privacy fence for several reasons, including:
To increase privacy and security for your property and home.
To block unsightly views or distractions.
To create a boundary between your property and neighbors or a busy road.
To contain pets or children within your property.
To enhance the aesthetic appeal of your property.
To provide a measure of noise reduction.
6' High x 8' Wide Vinyl Semi Privacy Fence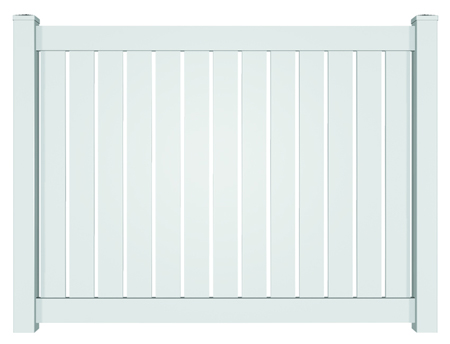 (13) – 7/8" x 6" picket – .893" spacing
2 x 6 bottom rail – 2 x 6 top rail
Prices and sizes for our Vinyl Privacy Fence.
Please add 30% for Tan & Khaki