Aluminum Railing - Afco Series 100
"Carefree" is the goal of your outdoor living space. Aluminum AFCO-Rail can help you meet your "carefree" goal with a virtually maintenance-free product that comes witha limited lifetime structural warranty.The robust Aluminum AFCO-Rail system is made of extruded aluminum that will never rust and exceeds IBC and IRC requirements to provide theStructure you need. With seven durable, AAMA-2604 powder- coat paint finishes available for all its unique series, Aluminum AFCO-Rail can give your space the Style you want.
Traditional "breadloaf" shaped top rail design provides a more robust aesthetic than other metal rail systems. Infill options include round and square balusters that can be color differentiated from the rails. Factory installed baluster connectors and unique bracket designs make installation a breeze.
Afco Aluminum Railing Kits Include:
Top Rail
Bottom Rail
Preinstalled Baluster Connectors
Round or Square Spindles
2 Top Rail Brackets
2 Bottom Rail Brackets
| Level Rail | 36" High | 42" High |
| --- | --- | --- |
| 4' Rail Kit | $156 | $164 |
| 6' Rail Kit | $212 | $230 |
| 8' Rail Kit | $278 | $300 |
| 10' Rail Kit | $348 | $375 |
| Step Rail | 36" High | 42" High |
| --- | --- | --- |
| 4' Adjustable Angle | $283 | $290 |
| 4' Fixed Angle | $192 | $203 |
| 6' Adjustable Angle | $364 | $381 |
| 6' Fixed Angle | $250 | $267 |
| 8' Adjustable Angle | $463 | $485 |
| 8' Fixed Angle | $311 | $333 |
| 10' Fixed Angle | $389 | $414 |
Afco Aluminum Railing is available in:
Gloss White, White Texture, Black Texture, Clay, Bronze Texture, Brown Texture, Wicker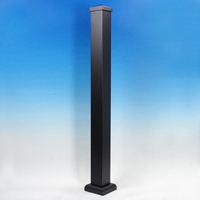 3" x 38" Aluminum Post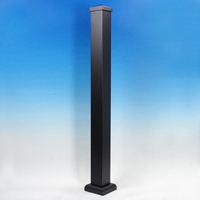 3" x 44" Aluminum Post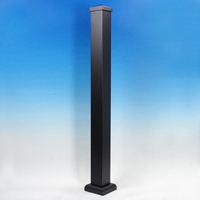 3" x 54" Aluminum Post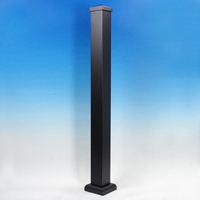 3" Wall Plate Post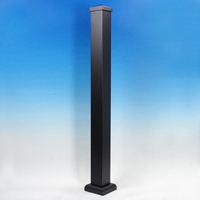 4" x 38" Aluminum Post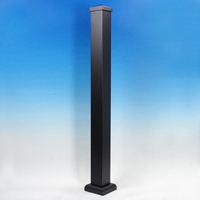 4" x 44" Aluminum Post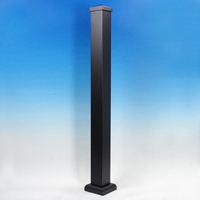 4" x 54" Aluminum Post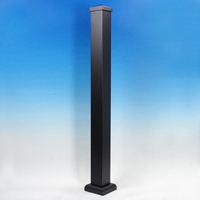 4" x 108" Aluminum Post
45 Degree Bracket
(Must Use 4" Posts)
22.5 Degree Bracket
Level Rail Bracket
Fixed Angle Stair Bracket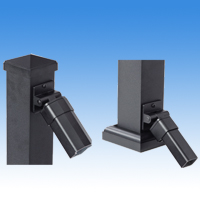 Adjustable Stair Bracket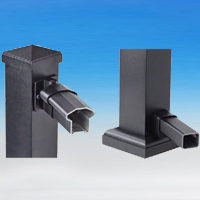 Adjustable Horizontal Swivel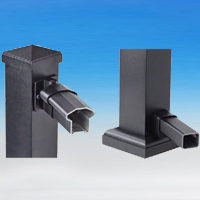 Round Smooth Column Adapter
4" Field Cut Bracket
(Angle May Require 4" Post)